Redland introduces the latest in its range of Great British Rosemary clay tiles, the Craftsman, which is being manufactured in its Bedworth plant in the Midlands.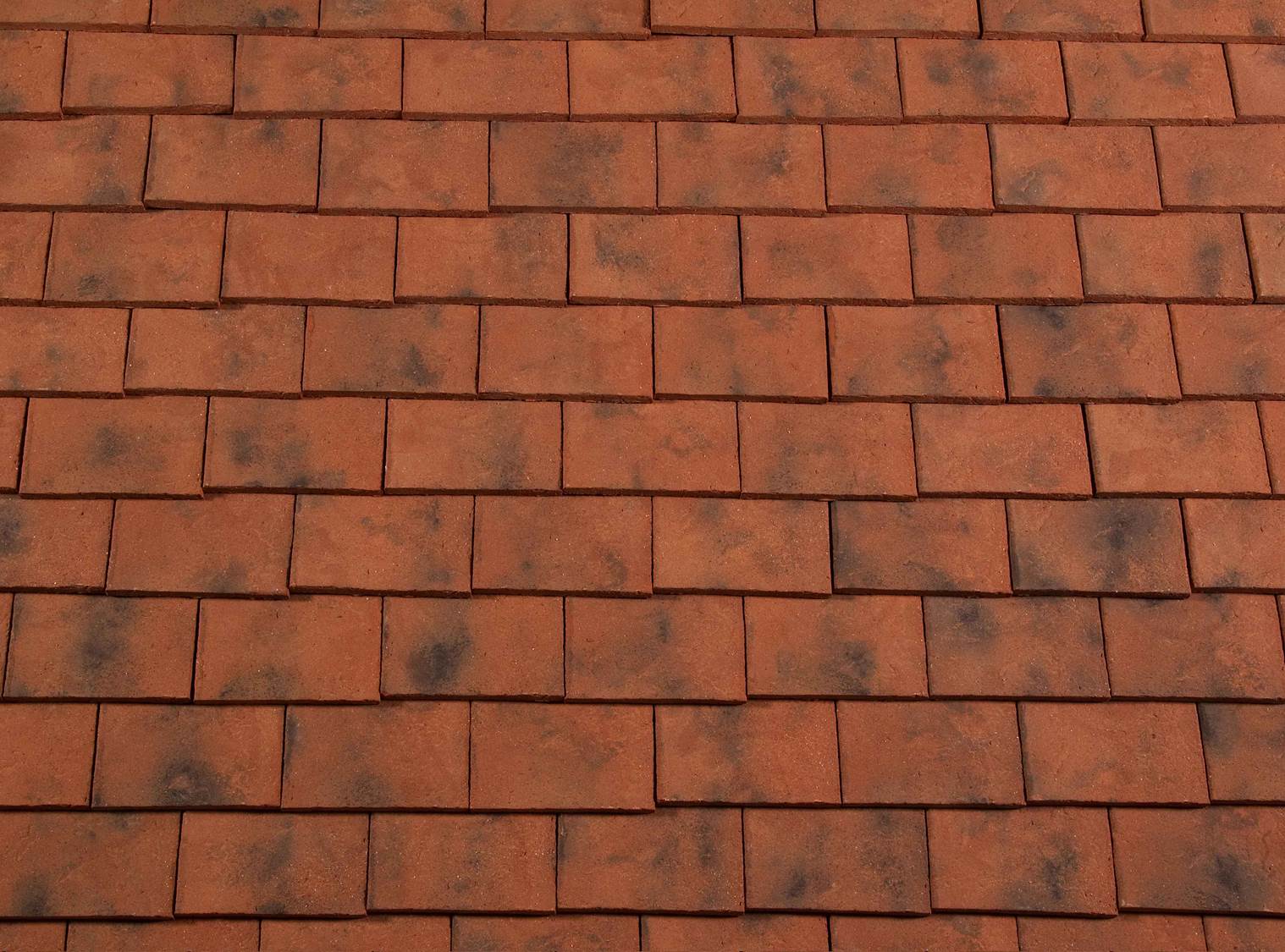 The manufacturer has invested heavily in the plant to facilitate a unique manufacturing process where the tiles are produced on a unique manufacturing line to achieve a heritage look as required by many specifiers in the South East region.
The launch coincides with the 175th birthday of the first ever Rosemary tile being sold on the UK market. Since that day Rosemary tiles have been inextricably-linked with Britain's vernacular architectural style.
The tile has a fine orange-red sanding over its surface, which is complimented by random black patterning to imitate a weathered surface. This affords the heritage look while maintaining all the attributes and strength of a brand new tile.
It has a random textured surface and underside combined with textured and sanded sides and front edge. Other characteristics of the tile are its irregular front edge distortion and varying hanging length. All these features combine to accurately replicate the look of genuinely hand-made clay tile.
Andy Dennis, Sales Director at Redland said: "We are very proud of our Rosemary clay range. It has been consistently in demand for the last 175 years and the new Craftsman launch reinforces the Rosemary brand as the premier clay tile in the UK. The launch of the Craftsman very much represents this as the product boasts the look and style of a heritage tile yet the strength and reliability of a new one."
The Craftsman is positioned against hand-made tiles for residential developments. Demand is currently being led from the South East where an increase in sales has been recorded due to a spike in the volume of new build starts and clear demand for clay products.